Meet the Admission Team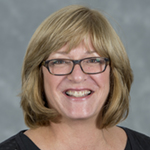 Madeleine Melkonian
Senior Vice President for Admission and External Relations
madeleine.melkonian@mountsaintvincent.edu
(718) 405-3236
Madeleine's tenure at the Mount spans more than a decade. She joined the Mount as Director for Public Relations in 2002, and assumed increasing responsibilities over time. She was promoted to Associate Vice President for Institutional Advancement and College Relations in 2004, Vice President in 2007, Senior Vice President in 2012, and was appointed to her current position in 2015. Prior to joining Mount Saint Vincent, she served as a board member, advocate, and communications and public relations liaison for several health and education non-profit organizations. Previously, she was manager of national policies and procedures at Coopers & Lybrand for six years, and an internal accountant and cost analyst for Irving Trust Company. She received her B.B.A. summa cum laude from Iona College. Madeleine is the founding member of the Windmill Road Audubon Society. Her free time is filled with her family, trips to the beach, movies, cooking, and entertaining.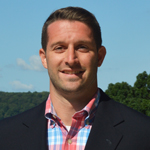 Curt Dircks
Director for Admission
curt.dircks@mountsaintvincent.edu
(718) 405-3735
Recruitment Territory: Bergen County
Curt joined the Admission team in August 2015 after a year of work on the other side of the desk at Collegewise, where he helped students create unique applications and get admitted to their top college choices. While working as an independent college counselor, Curt also coached high school lacrosse at The Dalton School in Manhattan. Prior to working for Collegewise, he worked in two admissions offices at Mercy College and Hofstra University. Curt also volunteers as the Director of SUMMA, a mentor program for high school students that is partnered with Syracuse University, his alma mater. When Curt is not reading applications he is doing his best to be active every minute of the day by playing any sport he can find, running races, fishing, or relaxing with his family.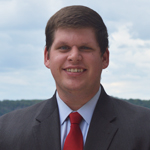 Benjamin Dobbs
Associate Director for Admission
benjamin.dobbs@mountsaintvincent.edu
(718) 405-3734
B.A. in Broadcast Journalism and Political Science, The University of Mississippi
M.A. in Higher and Postsecondary Education Administration, Teachers College, Columbia University
Joined the Admission team in 2016
Recruitment Territory: Transfer and International Students
Benjamin has been working in different areas of the higher education field since he began his career. After graduating from the University of Mississippi, where his interest in higher education first started, Benjamin went on to graduate school to pursue a master's degree in Higher Education Administration at Columbia University where he also worked as a graduate assistant in student affairs. After completing his degree, he spent the next four years working in graduate and undergraduate admissions at New York University. When he is not working, Benjamin enjoys exploring New York City, travel, playing any sport, and spending time with family and friends.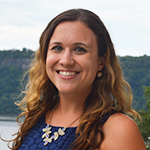 Laura Zarychta
Associate Director for Admission
laura.zarychta@mountsaintvincent.edu
(718) 405-3795
B.A. in Psychology, Marist College
M.A. in Counseling, Manhattan College
Joined the Admission team in 2013
Recruitment Territories: Bronx Catholic High Schools, and Westchester County
HEOP Liaison
After graduating from Marist College, Laura pursued her Master's in Counseling at Manhattan College. Having previously worked both in a college advising office and as a high school college counselor, she knew higher education admissions would be the perfect place to blend her knowledge of working with high school students and her desire to work in the college setting. In her free time, Laura likes to read, spend time with family and friends, and watch her favorite sports teams (Go Mets! Go Rangers!).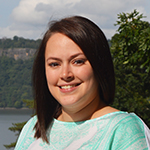 Alyssa Cantor
Assistant Director for Admission
alyssa.cantor@mountsaintvincent.edu
(718) 405-3781
B.A. in Psychology, St. Thomas Aquinas College
Joined the Admission team in 2016
Recruitment Territories: Brooklyn, Long Island, and Queens
Student Ambassador Director and Assistant Events Manager
While at St Thomas Aquinas College, Alyssa studied psychology while focusing on working with children. Her internships and practicum hours were spent with both elementary and high school students, where she quickly realized helping high school students in their transition to college life suited her best. This made Admission and the College of Mount Saint Vincent an ideal choice. When she is not recruiting prospective students, Alyssa loves to cycle, do yoga, and spend time with her family and friends.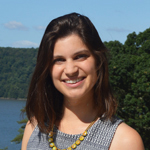 Lori Lombardo
Assistant Director for Admission
lori.lombardo@mountsaintvincent.edu
(718) 405-3223
B.A. in Environmental Studies, Lafayette College
Joined the Admission team in 2016
Recruitment Territories: New England, Southern New Jersey, Pennsylvania, Delaware, Maryland, Appalachia Region, Midwest, Rocky Mountain Region, Southeast and Southwest States
Premier Scholarships, Honors Program, and Alumnae/i Engagement liaison
Lori is a recent graduate of Lafayette College in Easton, P.A. While a student, she worked extensively in the admission office as a student ambassador responsible for giving tours and assisting the professional staff, and as a senior interviewer. Lori was also the chair of the Lafayette College Ambassador Program her senior year. Happy to be back in her home state of New York, Lori joined the College of Mount Saint Vincent team in July 2016. The Mount's focus on liberal arts and its gorgeous campus made it a perfect start to her career in college admissions. Beyond her love for admission, Lori also enjoys being outside, traveling, and art.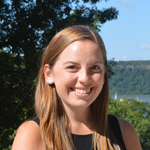 Nora McCarthy
Assistant Director for Admission
nora.mccarthy@mountsaintvincent.edu
(718) 405-3221
B.A. in History and Secondary Education, Georgian Court University
Joined the Admission team in 2013
Recruitment Territories: Northern New Jersey, and Upstate New York
Events Coordinator
After graduating from Georgian Court University, Nora worked as a paraprofessional in a self-contained autism class where she learned how to work with a diverse and challenging population. Her love of history and higher education made Admission and the College of Mount Saint Vincent's an ideal choice. Nora loves New York City and that is where you can usually find her catching Broadway shows, reading a book, meeting up with friends and family, and simply just enjoying the exciting city life.
KeYana Reid
Assistant Director for Admission
keyana.reid@mountsaintvincent.edu
(718) 405-3321
B.A. in Elementary Education, Emmanuel College
Joined the Admissions team in 2018
Recruitment Territories: Southern New Jersey, Pennsylvania, Delaware, Maryland, Washington DC, Virginia, North Carolina, South Carolina, Georgia, and Florida.
KeYana is a recent graduate of Emmanuel College in Boston, MA. During her time at Emmanuel,KeYana was heavily involved in the admission office where she worked as an admission ambassador and Gold Key Ambassador. In both roles, KeYana worked closely with the admission counselors and perspective students and families, which helped her realize her passion for working in the admission field. After her graduation, she worked as an admission representative for her alma mater. She is excited to explore a new city and to be part of Mount Saint Vincent's admission team. Besides recruiting new students, she enjoys reading, spending time with friends, and jamming out to show tunes!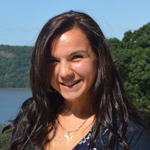 Kelsey Ruzza
Assistant Director for Admission
kelsey.ruzza@mountsaintvincent.edu
(718) 405-3428
B.S. in Social Work, Concordia College
Joined the Admission team in 2017
Recruitment Territories: Bronx Public and Charter Schools, Manhattan, and Staten Island
MAP and TRiO Program liaison
Originally from Schenectady, N.Y., Kelsey graduated from Concordia College with a degree in social work. Throughout college, Kelsey interned at a group home for teenage boys, which ignited her passion for helping students gain access to higher education. Upon graduating from Concordia College, she worked as an admission counselor for her alma mater for three years before joining the CMSV community this year. Kelsey is excited to continue her work in higher education at the College of Mount Saint Vincent. She enjoys spending her free time with family and friends, and taking pictures of her dog, Bleu.